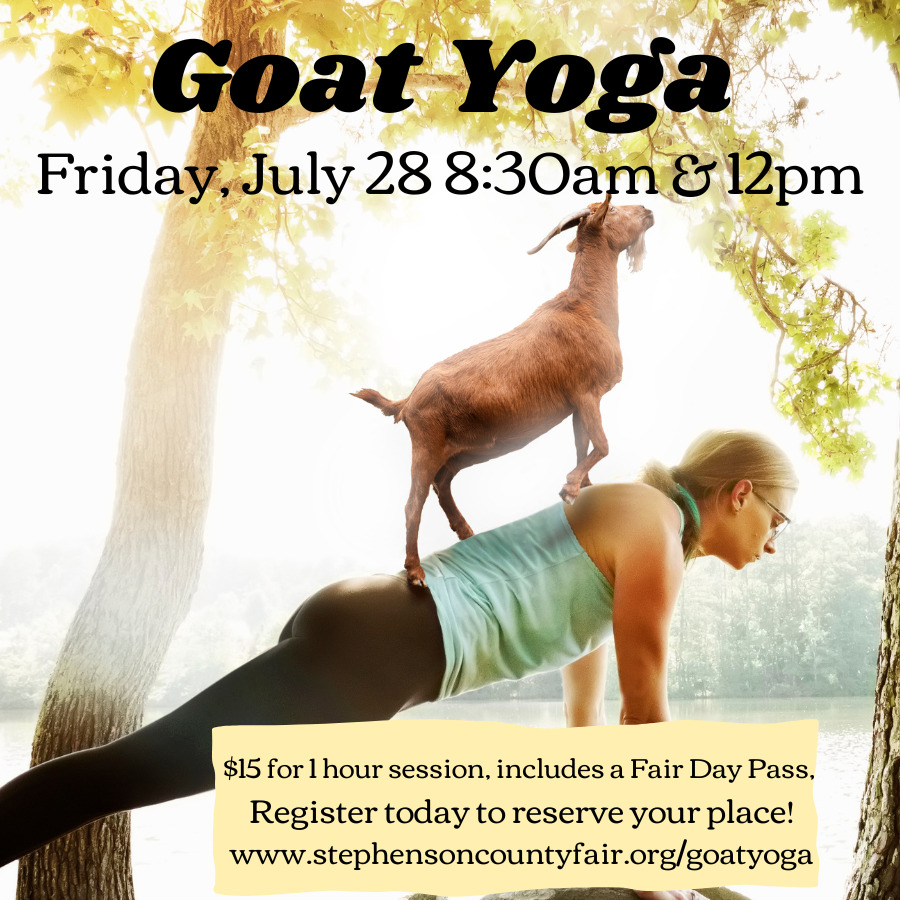 We listened to the participants from last year and have made improvements to the event!
The idea is simple. We combine playful baby goats and relaxing yoga practice on the fairgrounds in the goat show ring. The baby goats are gentle but very curious. The goats will jump on your back, nibble on your clothing and cuddle up beside you.
The cost is $15 and it includes a single day pass. There are two classes that will cap out at 20 people, so sign up today to secure your spot! The 12pm class will follow the FFA show.
Yoga instruction will be provided by Laura Youngblut.
The goats will be cute little nubian goat kids! The event will be near the grandstands in the old dining hall.