Below you will find all the prices listed for tickets at the 2023 Stephenson County Fair. * Information subject to change
Tickets can be purchased online here: https://stephenson-county-fair.square.site/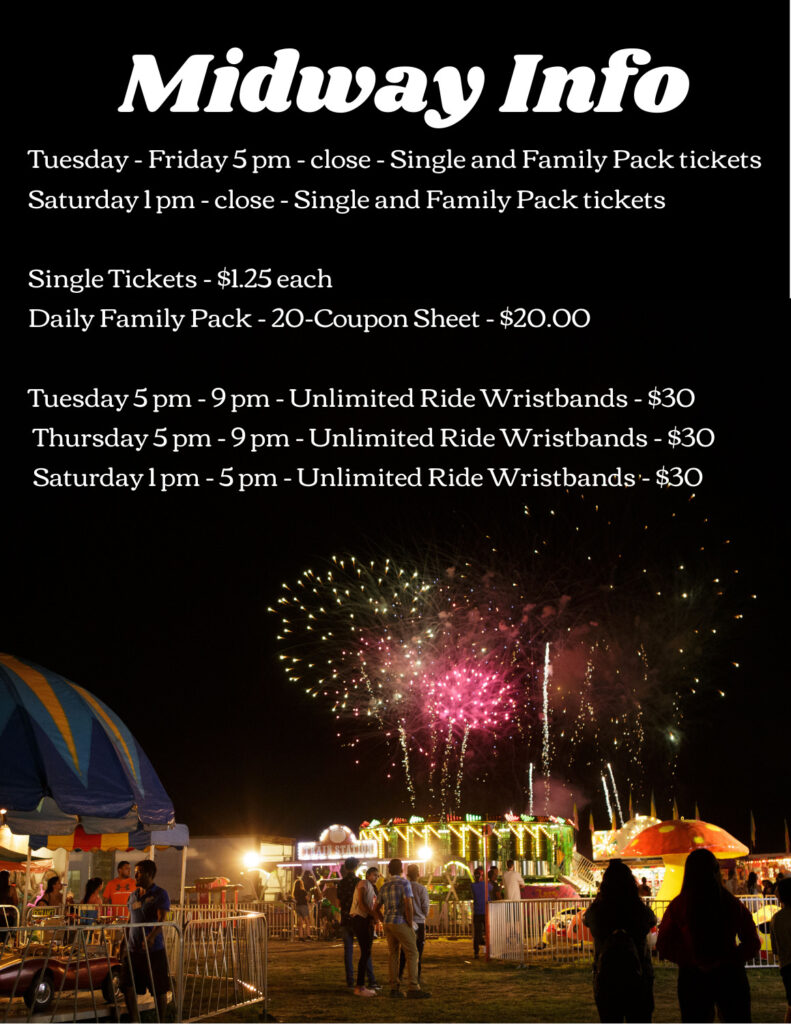 7 & Under
Children under 7 are free for all events
FREE
Daily Pass
General admission price for all day except for Thursday (Thursday is only $2.00)
$5.00
Season Pass
This pass gives you admission for all 5 days!
$20.00
FHN Grandstand Super Pass
Grandstand Super Pass includes: One (1) Season Pass AND admission for one (1) to all Grandstand Events. This presale event expires July 14th at 12pm
$45.00, $50 July 15-25
Midway Carnival Single Ride Tickets
Each ride takes a varied amount of tickets
$1.25
Midway Carnival Wristbands
These are only available during these days and hours:
Tuesday 5-9pm
Thursday 5-9pm
Saturday 1-5pm
$30.00
FHN GRANDSTAND EVENTS
6pm Children 7 & under FREE!
$10.00
FHN GRANDSTAND: PIT PASSES
Cash Only
$20.00