Below, you will see the fantastic variety of food from last year! Check back in June of 2023 to see what we will have next!
Junior's Place
Rib tips, Italian Beef, BBQ Chicken, Junior's Lemonade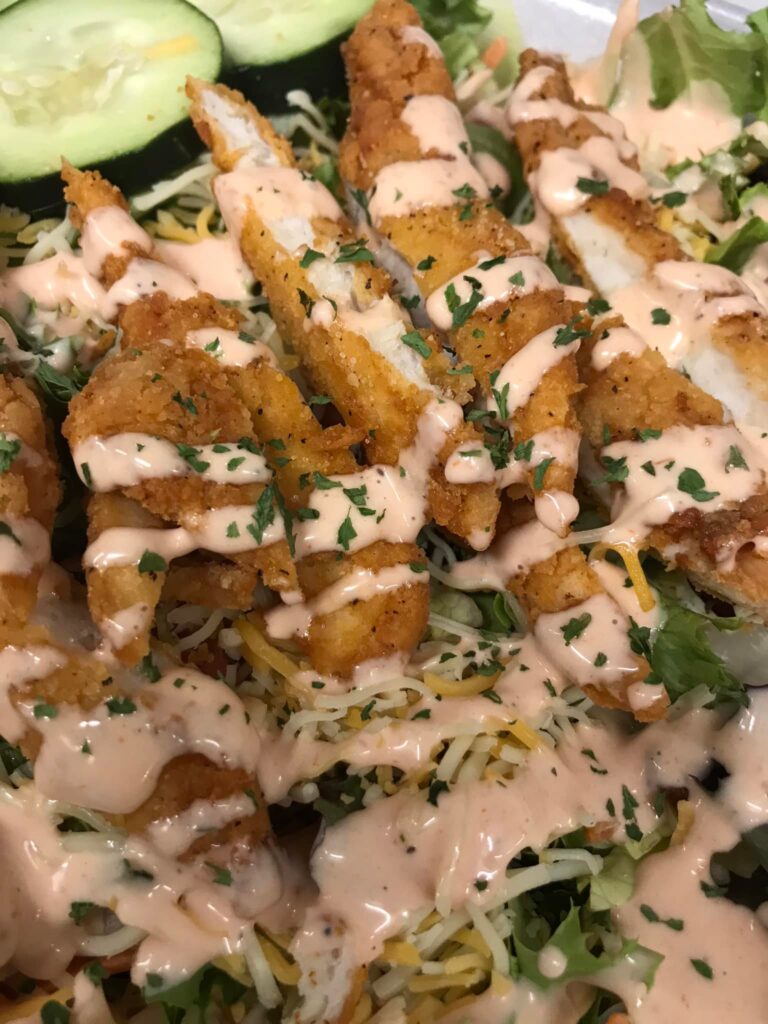 Angels Food Stand
Authentic Mexican food such as tacos, burritos, quesadillas, Mexican street corn, tamales, slushies and much more.
Restaurant La Jarocha

Tacos, burritos, quesadillas, tortas, corn in a cup.
Second Act Sweets

Hello, My name is Heather Jonas I own Second Act Sweets. I serve ice cream, Granita (Italian Ice) that i make myself and i also do Concha Bowls. I have been in a few different events such as Byron Fest, Winnebago County Fair, Tamale Fest and Cinco De Rockford. I have been doing this for 10 years working with my parents at their business Benny's Dariette in Rockford. My Goal for my business is to get my parents product out into other communities but with my own little twist to it.

312 Beef & Sausage
Cheese Curds
The Best Lemonade
lavender lemonade ? strawberry lemonade ? peach lemonade ? blue raspberry lemonade ? orangeade ? original lemonade ?
Pizza on Earth
Pizza by the slice, whole pizza, soft drinks, lemonade shake-ups, frappuccino, and cannolis.
Grandmas Goodies Concessions
Grandmas Goodies makes fresh to order Great Belgian Waffle treats like our Strawberry Chocolate Waffle, Mud Pie, and Cow Pie. Take a trip down memory lane with our Ice Cream Soda and Old Fashioned Lemonade.

Churros -filled with chocolate-vanilla-strawberry. Churro sundaes Warm churro with vanilla and chocolate Ice cream topped with chocolate syrup
Scooters Concessions

Cotton Candy, popcorn, Snokones, Caramelcorn, Caramel apples, candy apples Lemonade shake ups , bottled water, pepsi products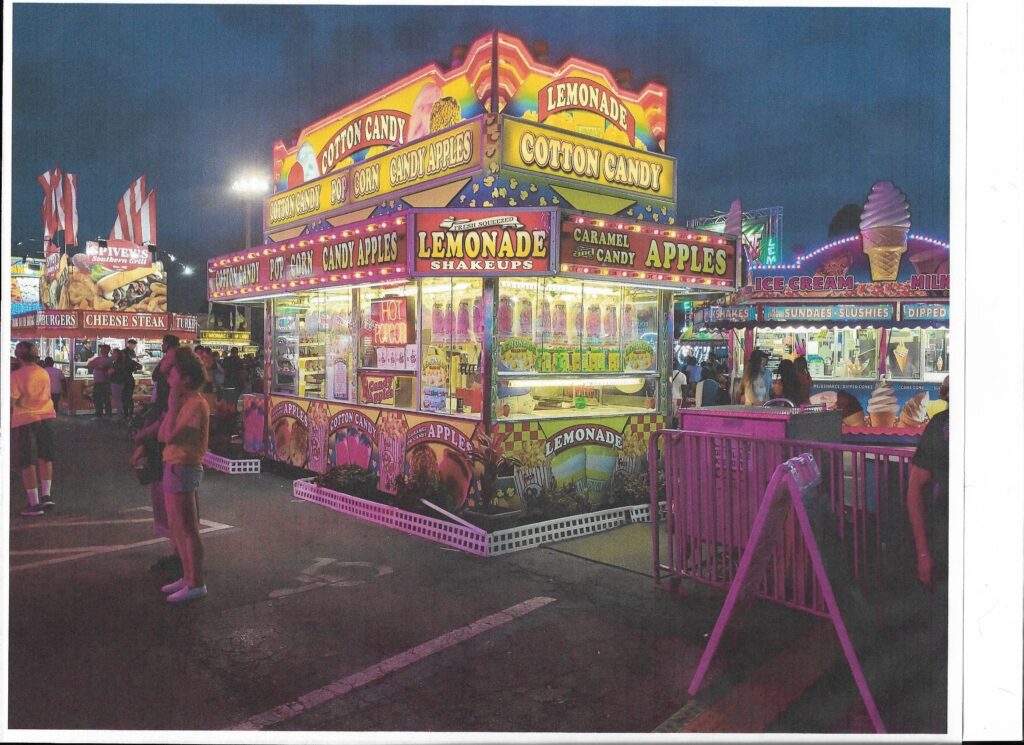 Fat Belly's Bar-B-Que
Pulled pork sandwiches
Smoked rib tips
Smoked ribs
Smoked chicken wings
Pulled pork nachos
Beef brisket
Smoked pork tenderloin
Whiskey Hotel Barbecue
All wood fire smoked barbecue – South Carolina Pulled Pork, Kansas City Burnt Ends, Pork Belly Burnt Ends, Texas Hot Links, and Smoked Polish Sausage.
Kids N Kream
Ice cream, shakes, sundaes, floats, chocolate dipped cheesecake, chocolate dipped strawberries, strawberry cheesecake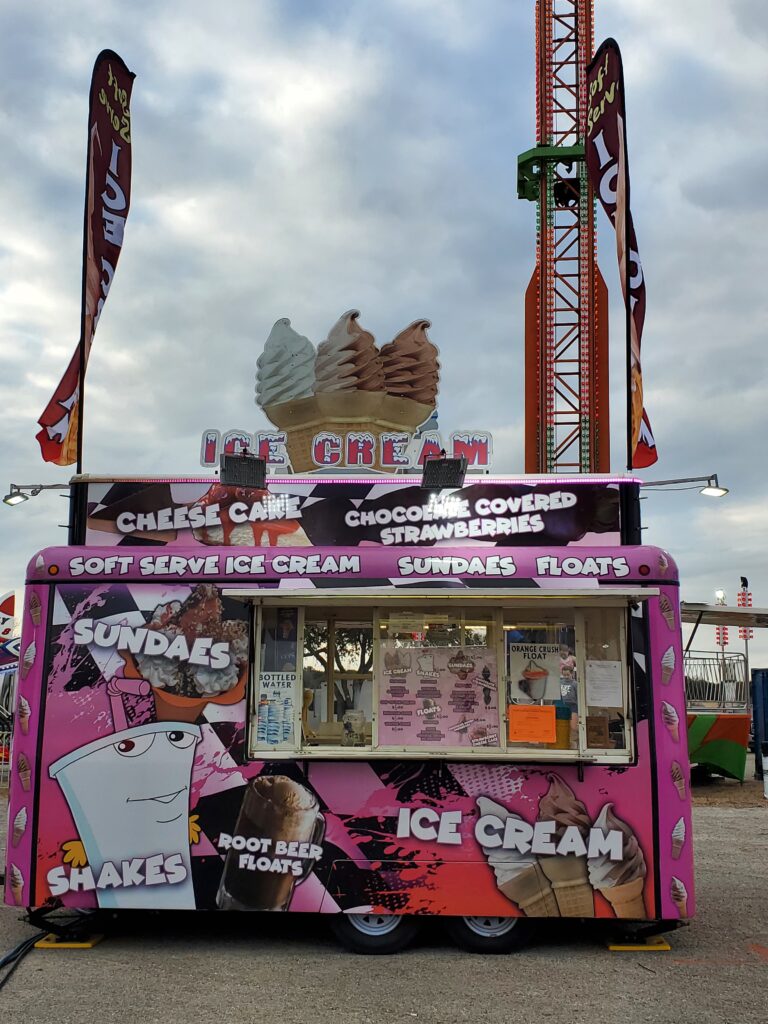 Taco Express Mobile
Tex Mex, grilled food, corn on the cob, fresh fruit, salsas, pop corn
Haacks Concessions
Pizza, Nachos, Pretzels, Soft Drinks, Lemon Shakeups, Funnel Cakes, Nachos
Baileyville Reformed Church
Lemonade Shake Ups
Concessions Unlimited
Corn dogs, Sausage, Burgers, Fries, Nachos, Hot dogs, Drinks
Hog House
Beef Corral
Parnell Foods Inc.
New Jerusalem Church
Nut Hut
Billy Fickling Food Service, LLC