Our 2023 line up will be finalized shortly. For now, take a look at last year's entertainment!
Wednesday, July 26, 2022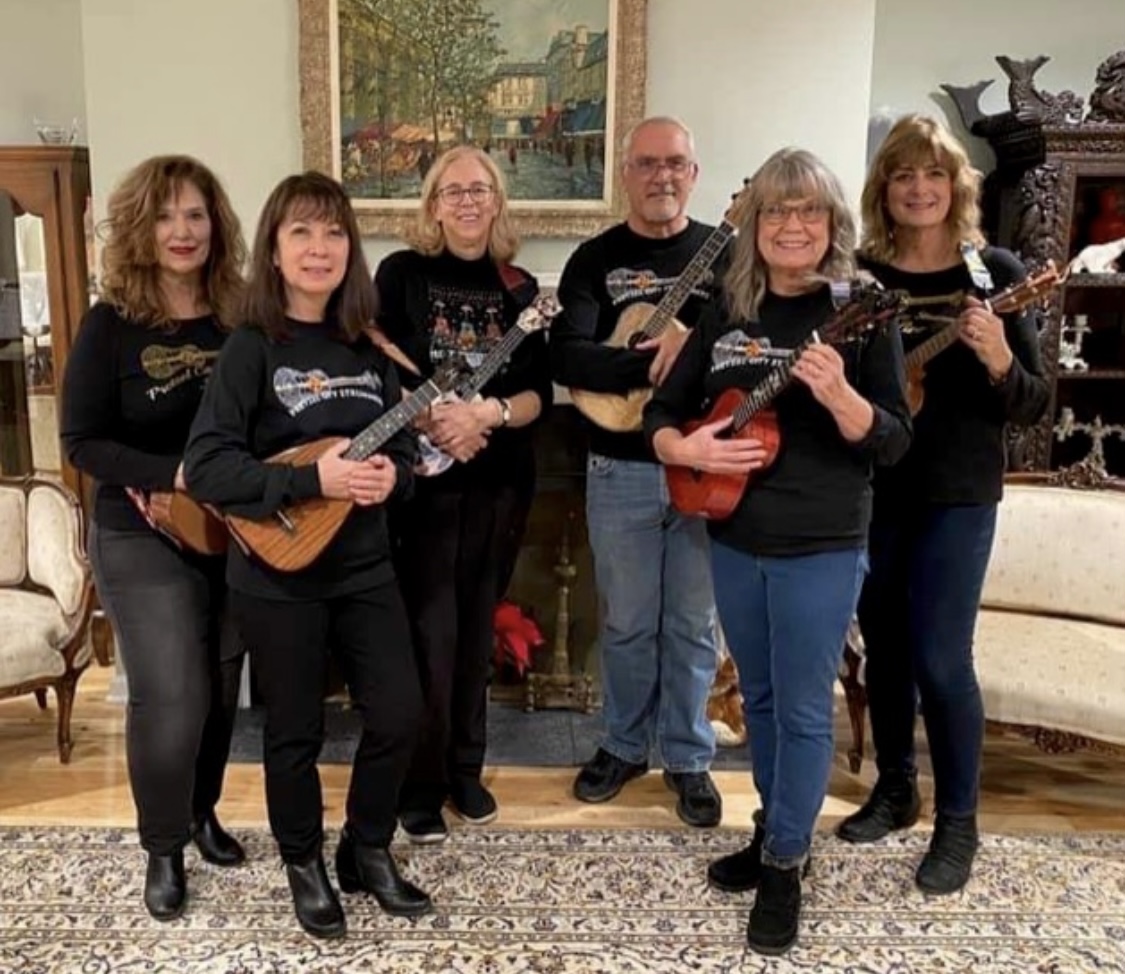 4:30pm, Pretzel City Strummers LIVE
Pretzel City Strummers LIVE is a local ukulele group playing your favorite songs that you're sure to recognize and enjoy favorite songs that you're sure to recognize and enjoy.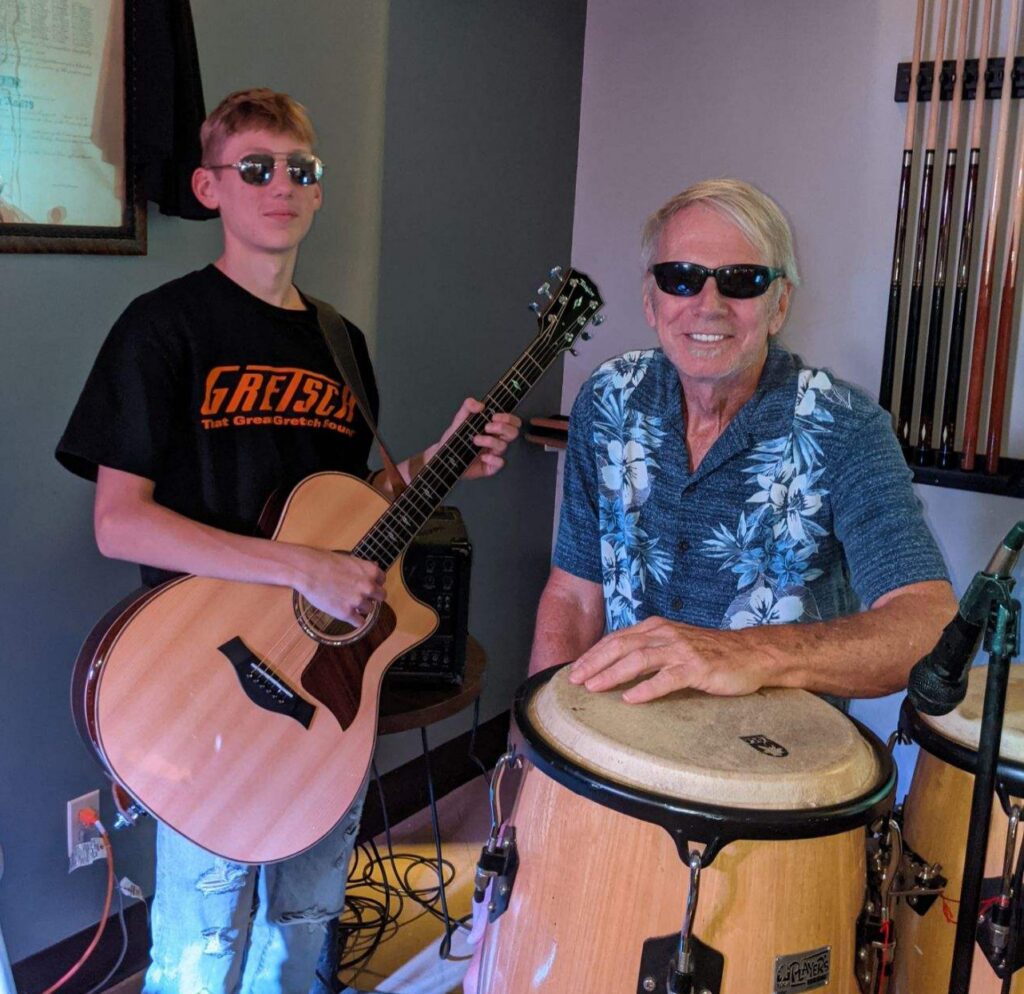 7:00pm, Two Cool Duo
The Two Cool Duo has been together for 2 years. We play a variety of music from oldie rock to vintage country. Dale Diddens has played percussion on and off for over 50 years. Carson Hartog, a student at Freeport High School has been playing guitar 8 years already at a young age of 15. Whit the age difference, it's an interesting and fun show.
Thursday, July 28, 2022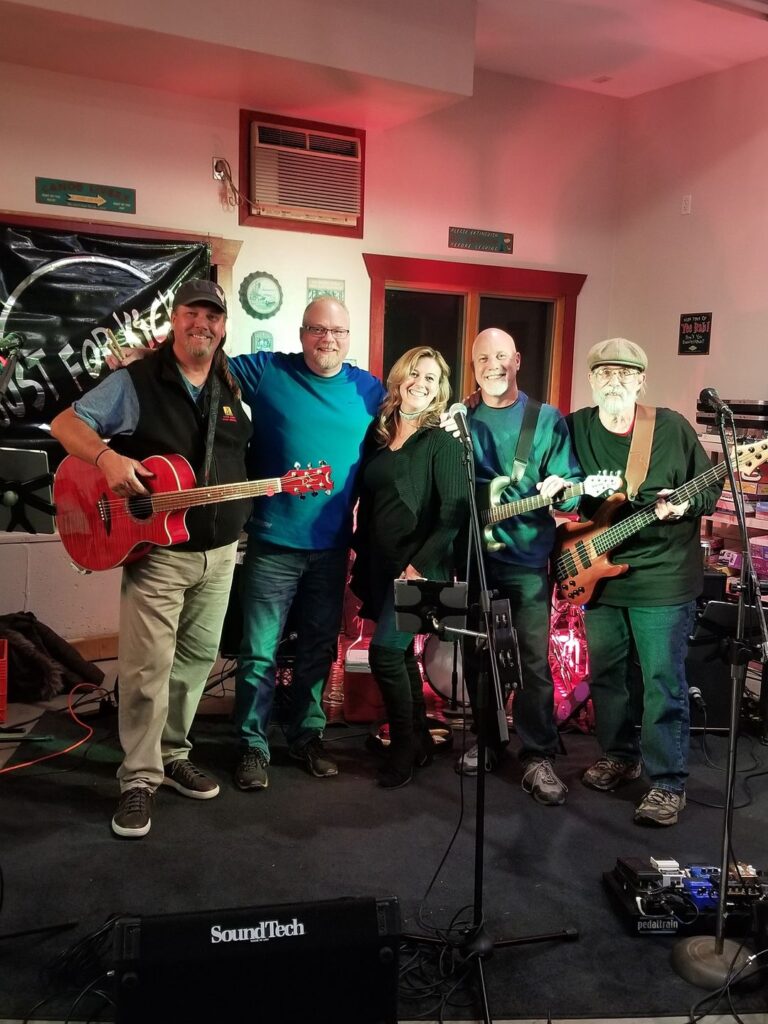 7:00pm, Just for Kicks

A dynamic group performing a broad spectrum of artists, genres and styles.
Friday, July 29, 2022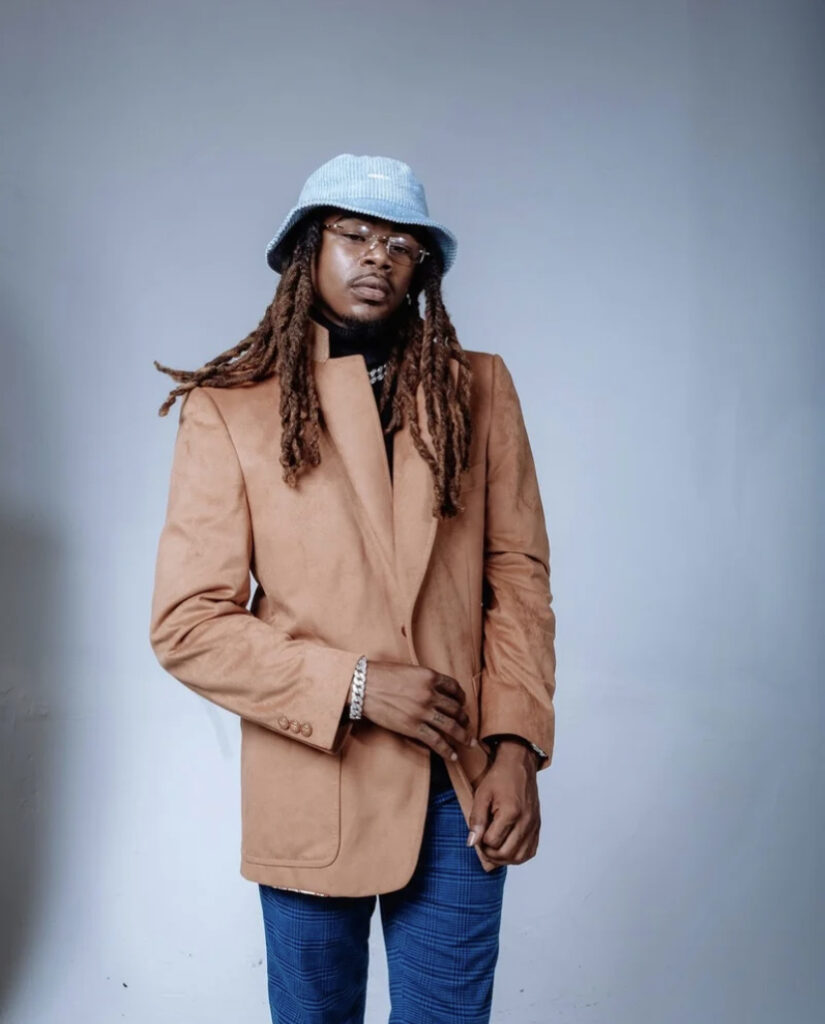 1:00pm, The Ville
Illinois based singer/songwriter, The Ville, has been broadening his professional talents over the past few years. The Ville has blended his childhood years spent in the church choir with his creative visions to expand his musical portfolio to include acting, modeling, and even radio hosting. Finding his inspiration in knowing that there are others who look to him for inspiration keeps him driven. The Ville is an independent artist who works closely with Audrey Management and does not limit his talents to any specific genre. He has co-hosted alongside his mentor, Tina Renee for Flight Radio's Soulful Discussion and is best known for his rap single "GANG" and his R&B/hip hop track "Fake Friends."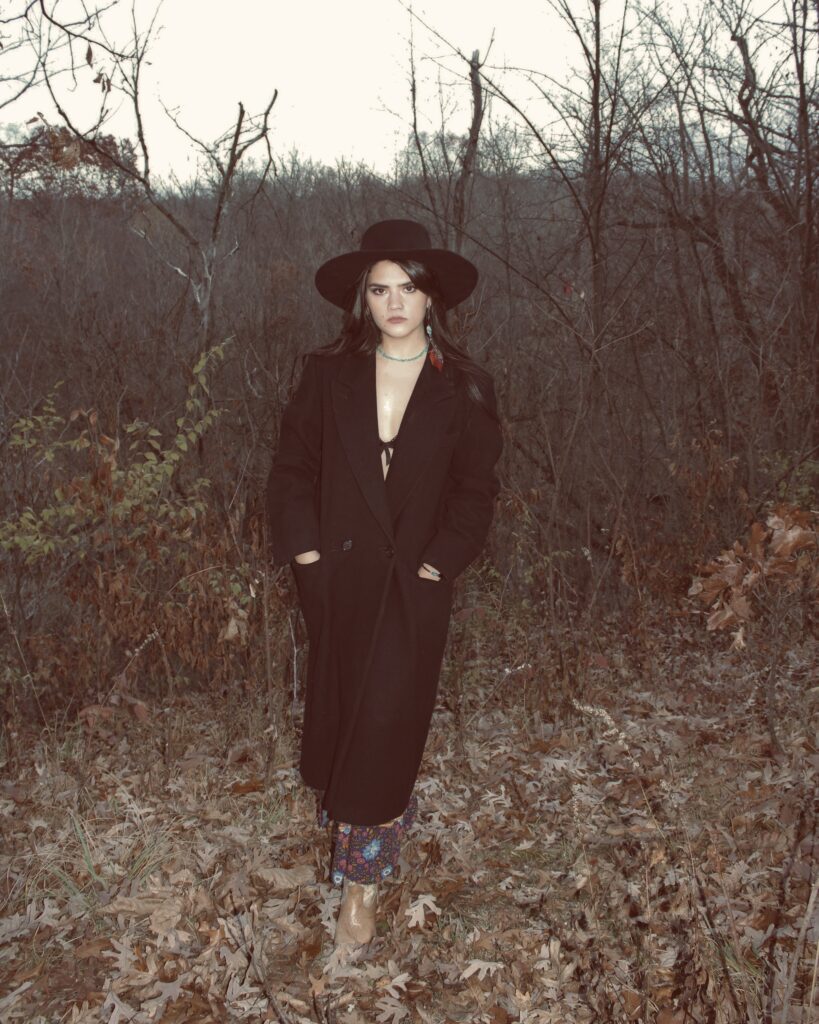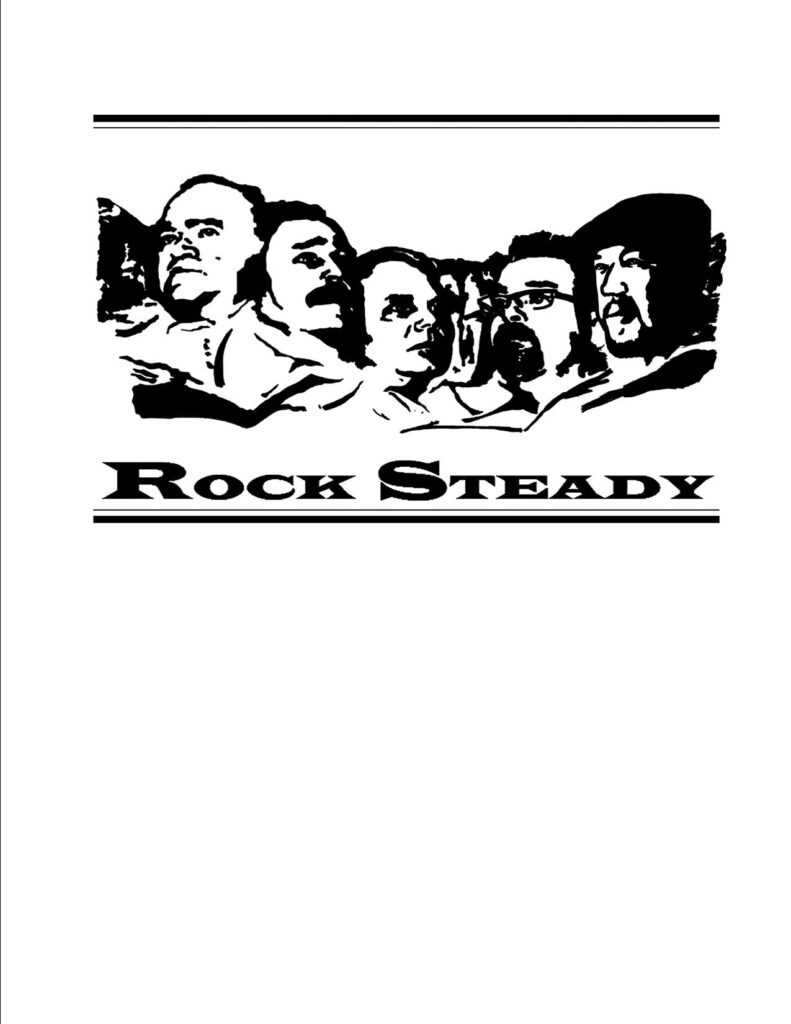 5:00pm, Rock Steady
Classic rock dance songs done right!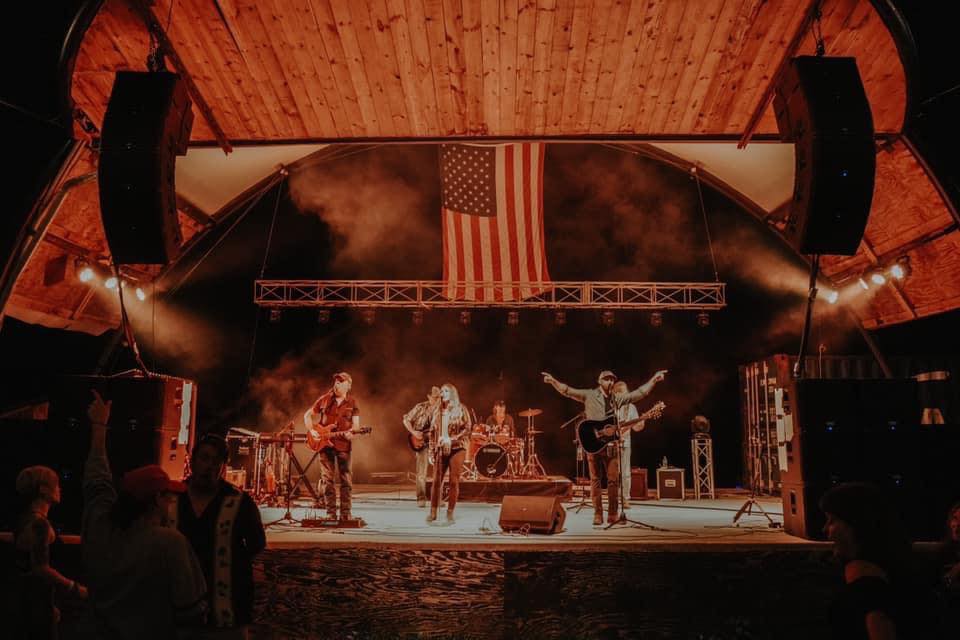 8:00pm, Back Country Roads
Back Country Roads is a 6 piece band based out of the Northern Illinois area. BCR started as a 3 piece acoustic band in April of 2009 and quickly expanded to the 6 piece we are today. We have played at events such as Country Thunder, Wisconsin State Fair, and have been direct support for National acts such as Phil Vassar, Darryl Worley, David Lee Murphy, Neal McCoy, Love & Theft, Steel Magnolia, Keith Anderson, Easton Corbin, Granger Smith, and Eddie Montogomery. Back Country Roads plays mostly 90's country favorites, top 40 Country hits, and some originals thrown in the mix as well. We also occasionally leave the Country genre a little bit which gives the audience some variety. Our Facebook fan base is over 17,000 fans and continues to grow. We are looking forward to expanding into new areas for another jam-packed fun-filled year full of shows! BCR tours regularly throughout the American Midwest and performs at festivals, fairs, clubs, and private parties.
Saturday, July 30, 2022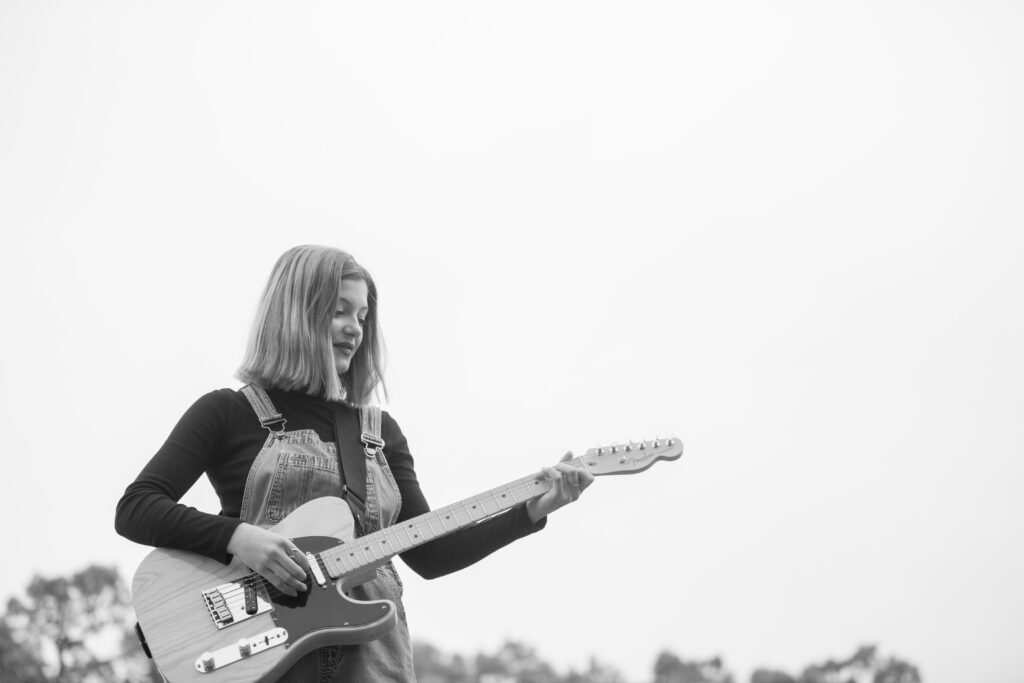 3:00pm, Emma Butterworth
Emma Butterworth grew up in the lap of rock and roll. At home, three generations of Butterworth living rooms have overflowed with music—from singing, to strumming, to turntables spinning out albums from Tom Petty, Bonnie Raitt, Fleetwood Mac, and John Denver. On the road, Butterworth has spent her twenty years dancing and singing along from the front row with her dad's long-time, hard-touring band. "Music has been a big part of my life forever, and professionally for the past year," she says. Her family roots provided Butterworth's liftoff into a natural progression of folk sounds. Tucking away in her bedroom on a floor usually tatted with lyrics, she dove deep into the stylings of Brandi Carlisle, the Lumineers, Lord Huron, Gregory Alan Isakov, First Aid Kit, and Head and the Heart. While Dad knocked out road miles in bars and festivals around the country, Emma often in tow, the young singer-songwriter developed a powerful voice and a seeking spirit, making sense of a bittersweet world with a notebook and her songwriting. "Being a musician is being a different kind of storyteller. I personally don't like being the center of attention, but I've grown up with these stories and songs I want to share." Listeners will find those scraps of girlhood longing—plus the wry wisdom of a new generation—on Butterworth's intricate debut album, "Wild Life," co-produced and recorded by she and her father in a storeroom in the back of the family basement. Here, Butterworth weaves her own way, one breathy alto lyric at a time. Her pared-back power vocals dominate Enough & Loved and Work in Progress (penned, incredibly, when she was in middle school). They're stripped and simple, stitched into melancholy strings and lush piano chords. Dad's influence and pop sensibilities surface in Take a Little Weight, about temporarily buckling under expectations, both spoken and unspoken. The album vibrates with energy on the verge of, well, everything. It hits close to home whether it's how you felt last year, or a lifetime ago. In her own words: Word after word Verse after verse When worse comes to worst I'm a work in progress.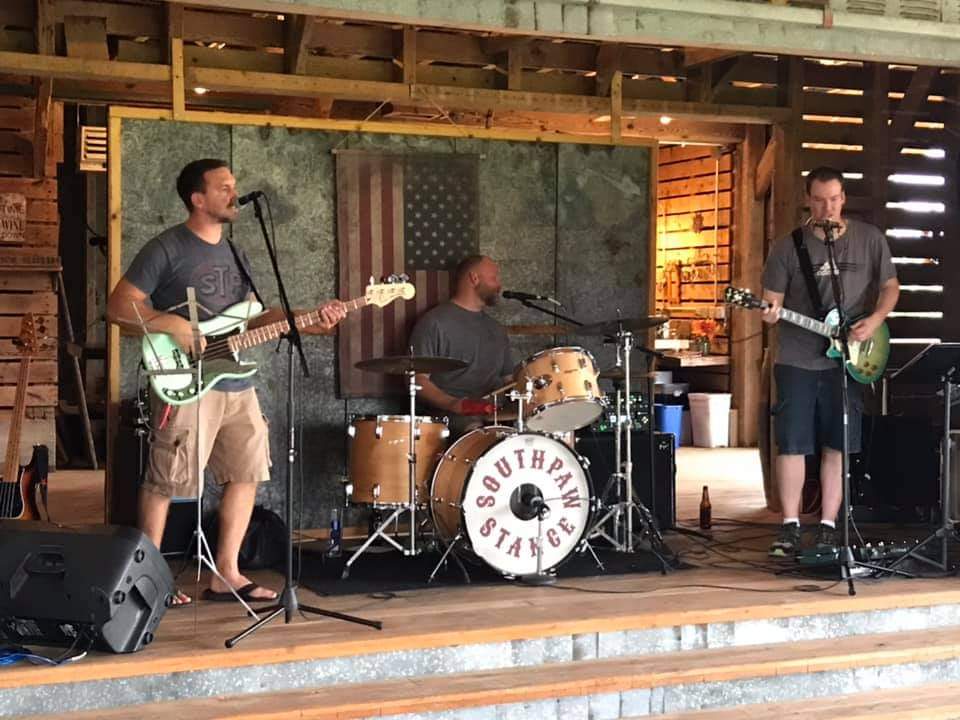 8:00pm, Jukebox Baby

Jukebox Baby is a twist on live music. You can tip to request a song, like a real jukebox! A unique idea for our area